How to Setup Google Analytics
Google Analytics allows you to track how your site is doing
To get information on specific aspects of your site – it is good to set up GOALS.
Come up with a hypothesis about your content performance
Determine the question to support it
Create a report to answer the question with data
Take action based on your analysis
Measure the results
Create a Goal
A GOAL is anything that helps you generate revenue – for example, someone purchasing from you, someone becoming a lead.
To set up a goal:
Login into GA
Click on ADMIN
And then on the right side, click on GOALS:

You will be taken to a screen that looks like this – click on NEW GOAL:

And then pick the TEMPLATE that most resembles you – for example, someone contacting you or generating a sale.
Give that goal a NAME: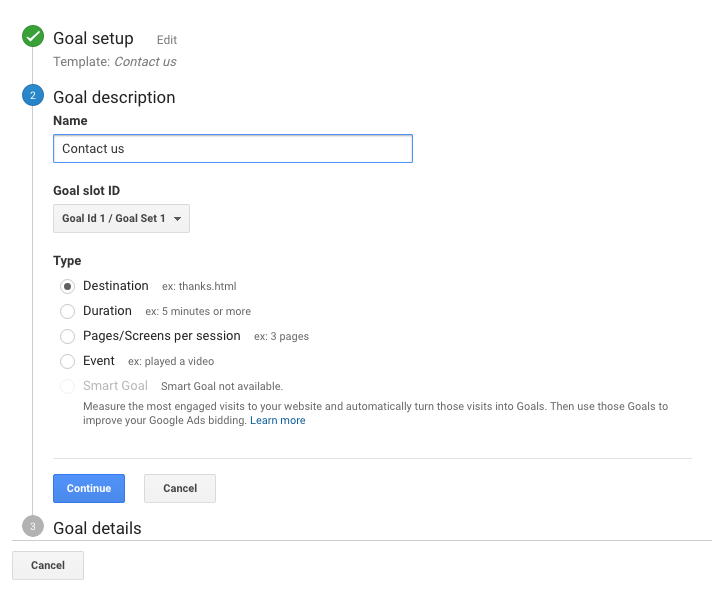 You then choose how someone finishes that goal, for example – they might visit the THANK YOU page, or the CONTACT page.
You would therefore put in the URL of your contact page, for example.
Then click complete and you will have set up your goal (make sure you TURN ON your goal!).

To check in on the results of your GOAL, go to CONVERSIONS > GOALS and you can see how you are going.
Track your internal search queries
If you  have a search bar on your website, it is a good idea to track your internal search queries.
Go to ADMIN and click on SETTINGS

and then turn on SITE SEARCH TRACKING: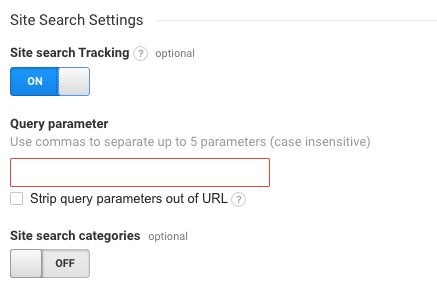 And turn on the CATEGORIES.
Once you know what people are searching for you can add those search terms to the parameters field.
Armed with this knowledge you can then respond to what people are searching for the most.
Create alerts
It is good to create alerts for such things as:
Traffic spikes or drops
Traffic plateaus
High bounce rates
Revenue decreases
From the sidebar of GA click on CUSTOMISATION > CUSTOM ALERTS: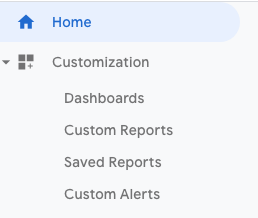 Click on MANAGE CUSTOM ALERTS > NEW ALERT and then you will get to this page: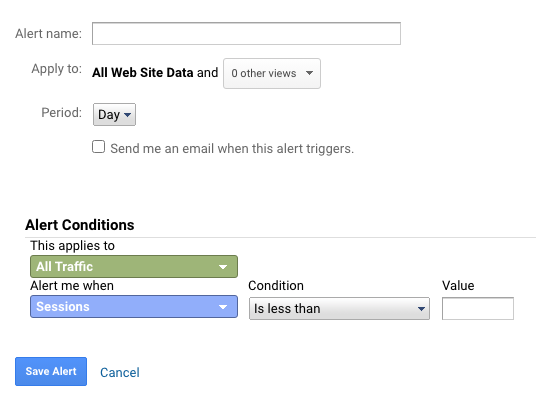 And you will then NAME the alert and select what the alert will be and SAVE – and in that way you will get notified when that item occurs.
NEED SOME HELP PLANNING YOUR NEW WEBSITE?
Download your FREE WORKBOOK
& start creating your new site.
Download FREE today