Getting Started with Editing
Quick Overview of the Dashboard
Once you have logged into backend of the website it might feel overwhelming. This quick tour will help.
Quick Editing Tips
Here are 2 top tips on how to best work when editing.
Understanding the 3 main elements of your site
Understand how these 3 elements work – page builder, text boxes and shortcodes
– and editing will be easy.
An overview of Page builder / Page blocks
Your Kapsule website pages are built using page blocks. This video will give you an idea of how they work.
An overview of Shortcodes
A shortcode is a small piece of code, indicated by brackets like [this] , that performs a dedicated function on your site. You can place it just about anywhere you'd like, and it will add a specific feature to your page, post, or other content.
How do I access Shortcodes?
To access shortcodes, click on the button above the text box that says INSERT SHORTCODE.
You will then see all the shortcodes available: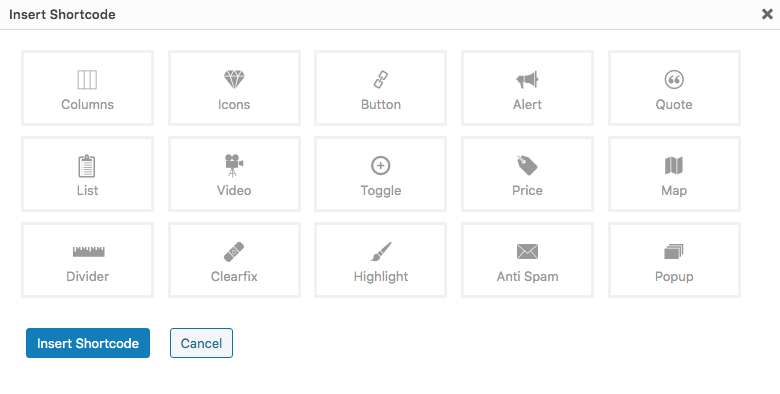 Click on the shortcode you would like to use.
There is a tutorial for each shortcode – check them out.