Essentials of Google Search Console
There are many guides on the web to help you set up your site on Google Search Console for example:
Once you are set up, here are some top items you should check.
Get Google to crawl your website
Put your URL in the bar at the top to request Google to crawl your site.

Check out your Crawl Errors Report
Click on COVERAGE: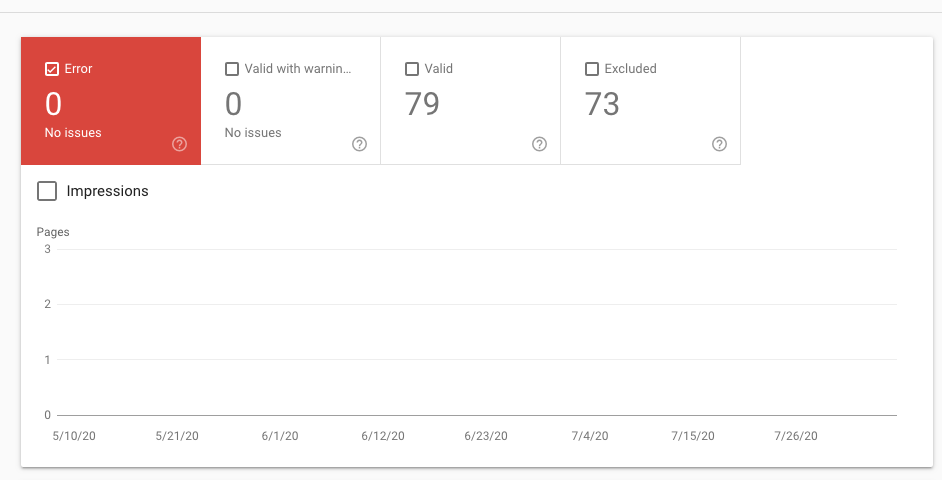 If you have any errors these are URGENT and need to be fixed right away.
Once you have fixed your errors, you need to click on VALIDATE FIX – which tells Google to crawl again.
Submit your sitemap/s
A sitemap can be generated by Yoast or All in One SEO, plus there are lots of free sitemap generators.
Click on SITEMAP from the left hand panel of Search Console and submit.
Usually the sitemap is YOURDOMAIN/sitemap.xml

Check your links
You can see which top internal and external links by clicking on LINKS from the left hand panel of Search Console.
This gives you access to a whole world of links you may never have known!
Check Security
You can easily check for security issues by clicking on SECURITY from the left hand panel of Search Console.
Usually it will say NO SECURITY ISSUES but if your site has been hacked this will alert you.
NEED SOME HELP PLANNING YOUR NEW WEBSITE?
Download your FREE WORKBOOK
& start creating your new site.
Download FREE today