How to add a Hyperlink to your WordPress Website
You will often want to link to an external website or an internal web-page.
To do this, follow these simple steps.

Write the words & hyperlink
Step 1:

On the page, write the words you want to hyperlink.

e.g.  CLICK HERE TO CONTACT US, or SEE INTERVISION DESIGN'S WEBSITE

Then highlight these words and click on the CHAIN ICON at the top of the text box:

A box will appear.
Step 2:

Paste the URL of the INTERNAL PAGE or the URL of the EXTERNAL WEBSITE into the box

And click on the ARROW (apply).
Open in a new window if it is an external URL
If you are hyperlinking to an external URL, you want it to open in a new window.
Click on the pencil to make the COG appear, then click on the cog:

This will open a box – tick the box to OPEN IN A NEW TAB: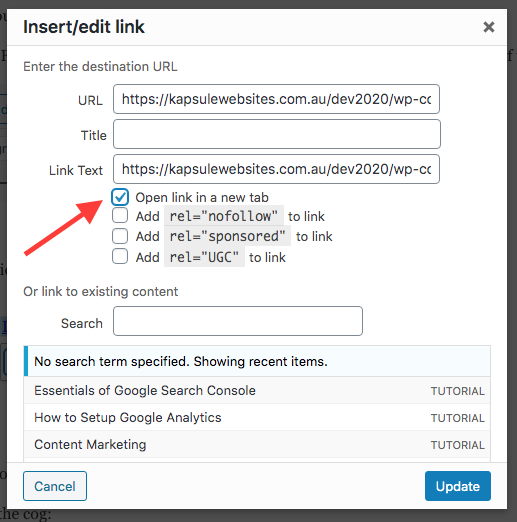 Click UPDATE.
NEED SOME HELP PLANNING YOUR NEW WEBSITE?
Download your FREE WORKBOOK
& start creating your new site.
Download FREE today